Naylor Jennings, Green Lane, Rawdon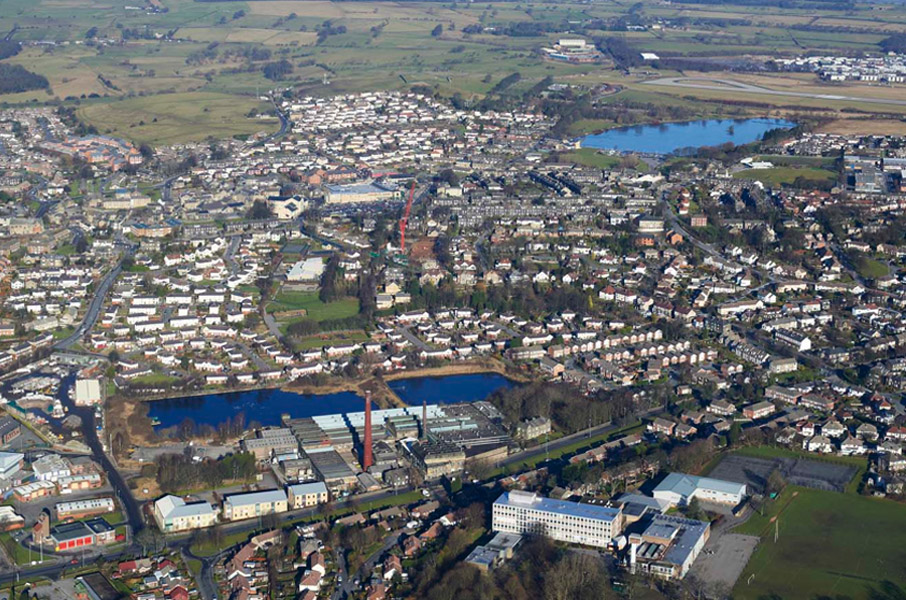 This is an industrial mill complex located in North West Leeds and was acquired by Yelcon Ltd, part of the Scotfield Group in 2010 as an investment opportunity with redevelopment potential.
The site comprises approximately 15 acres with approximately 200,000 sq. ft. of historic mill buildings, cottages, large brick & stone chimneys and a series of modern industrial buildings together with 2 large mill ponds.  At the time of purchase 80% of the buildings were occupied and producing circa £200,000 per annum.
The site had a number of planning difficulties including: –
Loss of historic industrial buildings
Loss of mill ponds and loss of wildlife habitat
Inappropriate design & style of development
Following 12 months of negotiation with local councillors, planning officers and community groups, Yelcon has agreed a scheme that: –
Retains key historic buildings for conversion in to 46 apartments
Retention of 1 stone chimney
Retention and conversion of 5 existing cottages and houses
The loss of the mill ponds to be replaced by a water course which will enhance local ecology and provide wildlife habitat
Provision of 93 new residential units
Provision of a 64 bedroomed care home
In lieu of retaining the historic building, the Council reduced considerably affordable housing numbers and S106 financial contributions
Demolition and site enabling works have started and construction of the first phase of the development will commence Summer 2016, with the first houses available for sale in late Spring 2017. The new site will be marketed under the name of Green Lane Mills .