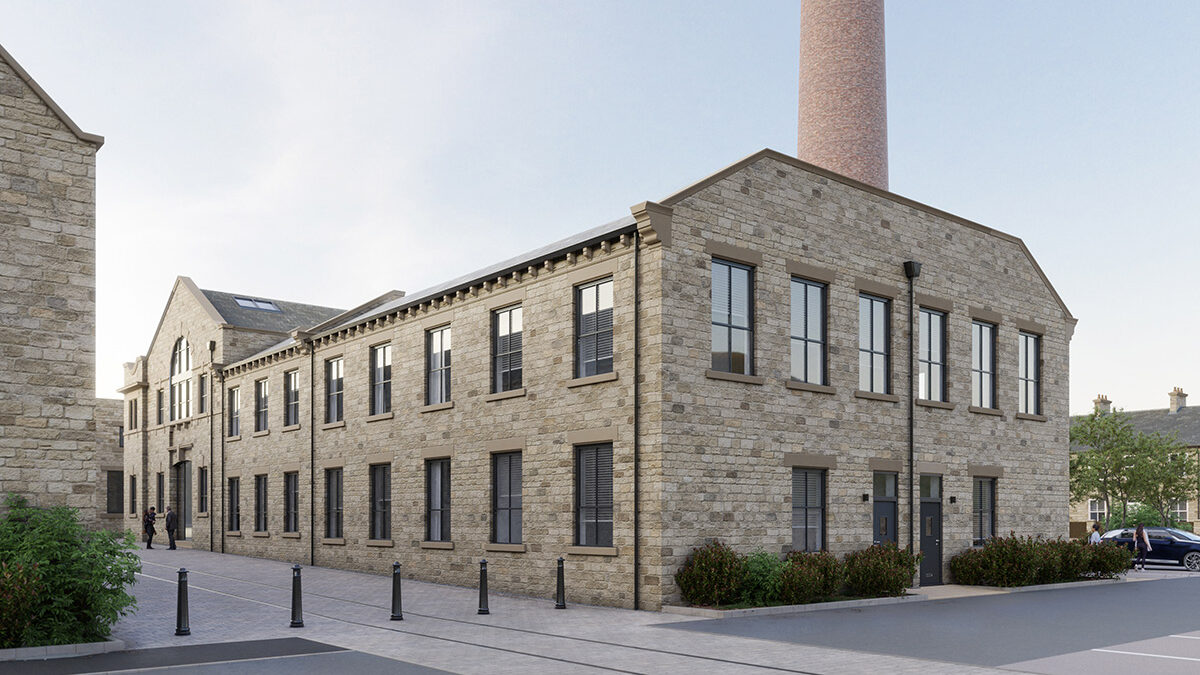 Final Phase of Regeneration begins at Former Yeadon Textile Mill
House builder Camstead Homes has announced the release of Mill B which is the final phase of regeneration at their successful Green Lane Mills development in Yeadon after a year of record-breaking sales.
The first phase, comprising the remodelling and total restoration of the main building of the former Naylor Jennings Mill on Green Lane, known as 'Mill A', saw the developers create 27 one, two and three bedroom apartments within the main factory block of the former 18th Century listed dye works.
After selling every unit of Mill A, work has now begun on the final phase, which will see the transformation of 'Mill B' into 17 stunning, one and two and bedroom apartments, including four dramatic 'duplex' apartments where the accommodation is spread over two floors.
Camstead Homes Director Johnny Rapley comments, "Mill B will provide spacious, architect-designed homes in a stunning environment which blends state-of the art design with traditional features like mullioned windows, stone arches, and high ceilings to compliment the lifestyles of the fortunate residents who will make this successful residential community their home.
"Each living space has been designed with luxury fixtures and finishes which will satisfy even the most discerning owners, in a setting which reflects the character, grandeur and industrial heritage of the Mill.
He continues, "We have painstakingly created a mixture of homes to suit the needs of professionals, commuters and families in a stylish, sensitively regenerated and reconfigured environment.
"But the sensitive remodelling and repurposing of a historic industrial property of this nature is not without its challenges.
"By way of illustration, in order to preserve Green Lane Mills' iconic chimneys, we needed to dismantle one of the original mills brick by brick – only to rebuild the entire stone building on the same site, only this time at 90 degrees to the original position. Thus, the site's distinctive chimneys were preserved.
"Regenerating these substantial mills is often a huge logistical challenge but we believe that the results are clearly worth it."
Sales agent Mark Manning of Manning Stainton adds: "It's a joy to see a historic landmark building being so successfully re-purposed into these exceptional contemporary living spaces.
"The build quality on this scheme epitomises what we have come to expect from Camstead Homes and their desire to retain so much of the site's original heritage, whilst blending it with the needs of modern living. This is something which house builders often fail to deliver, so in the case of Green Lane Mills its sales success so far has been no surprise and I am sure the final apartments in Mill B will prove as equally popular."